A civil engineer who graduated in Columbia, her country of origin, Jackeline Martinez Morales worked in Panama before packing her bags for Québec in 2021. This is a woman who is deeply determined to successfully integrate and pursue her profession.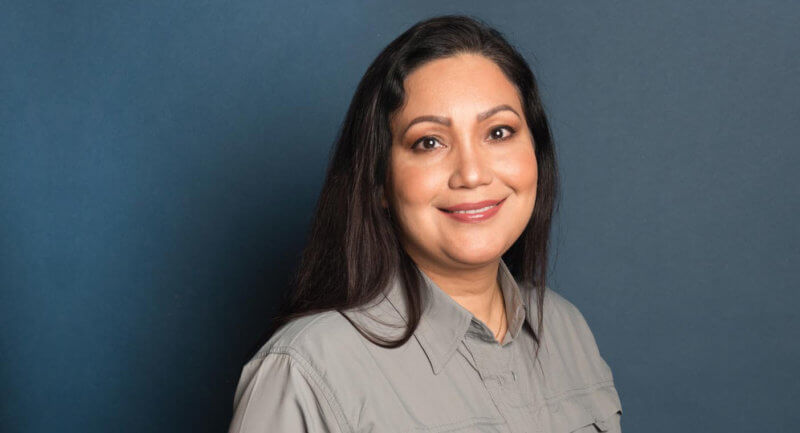 Jackeline Martinez Morales, ingénieure civile
Jackeline | "I am going to channel all my effort into becoming an engineer in Québec, because that profession is part of who I am"
Construction of real estate complexes in Columbia, expansion of the Tocumen international airport, expansion of the Panama canal: these are the major projects where Jackeline built her solid experience in civil engineering and quality control.
"I worked with lots of professionals who were from different countries and who had different work styles: it really opened my eyes about my profession!" she declares.
 However, after 11 years in Panama, Jackeline could see that the country's economic situation was declining, racked by corruption scandals. For her, it was time to think of moving on.
"I didn't want to go back home, even though I am a proud Columbian. I knew that to advance in my profession, I would have to take the risk of heading somewhere new," she explains.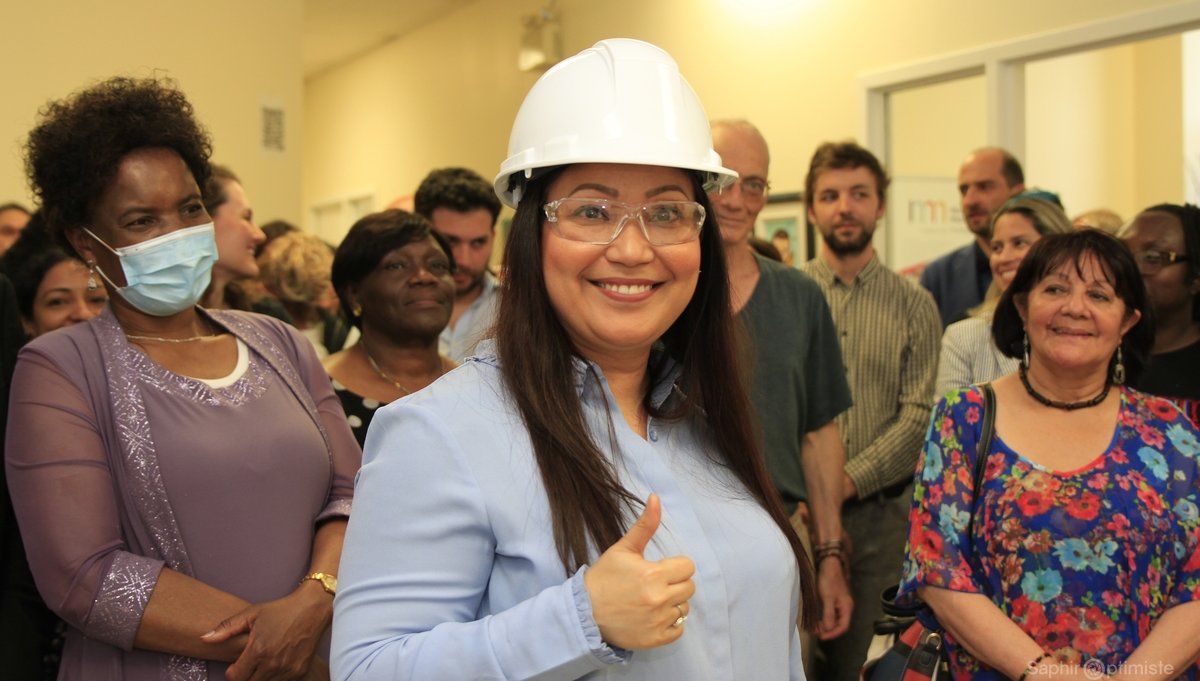 Jackeline Martinez Morales, ingénieure civile
From Panama to Saint-Hyacinthe
What about Canada? Jackeline thought about it and contacted an old university friend who had settled in Québec.
"He said it was the land of opportunities for immigrants! So, I started to think about it more seriously and I began learning French," she recalls. "In the first class, I cried, because the language was so hard, but my life changed from that moment on!"
She started looking into the immigration process remotely and began building a network, sending out her first CVs. It was 2020, and the COVID-19 pandemic had paralyzed the construction industry in Panama, so Jackeline found herself briefly without work.
Determined, she ended up getting two interviews, one with a plant in Saint-Hyacinthe for a position as a civil engineering technician in quality control for prefabricated concrete products. Persuaded by her profile, the firm helped her through her process for nearly a year to get a temporary foreign worker permit.
"I arrived in Québec in July 2021, already pretty well anchored because I had been preparing for four years!" Jackeline smiles.
Having her engineering competencies recognized
During her first fall, she settled in and started her new job before applying to meet an immigration officer to begin her integration.
"She asked me whether I wanted to have my diploma recognized. I said yes right away!"
Because she knew: without that recognition, it would be impossible for her to regain her title as an engineer and practise her profession in Québec.
"Then she explained that the Ministère du Travail has a loan program for the recognition of international diplomas, and I met with Microcrédit Montréal," she continues.
That meeting was decisive for the rest of her journey.
"Thanks to Microcrédit Montréal, I got a loan that covered all my diploma recognition procedures with the Ordre des ingénieurs. Without their help, I think it would have taken a year or even a year and a half to save up that amount."
Jackeline will soon be celebrating her one-year anniversary in Québec, and she is looking at her future with lots of optimism.
Like Jackeline, do you wish to have access to loan and support from Microcrédit Montréal to get your credentials recognized faster and work in your field in Québec?