Columbian Bachelor of Aeronautics Engineering Andres Villegas Ceballos chose Montréal for his career in aerospace. From his master's degree at ÉTS to his first professional experiences in Québec, he set the stage for achieving his dream.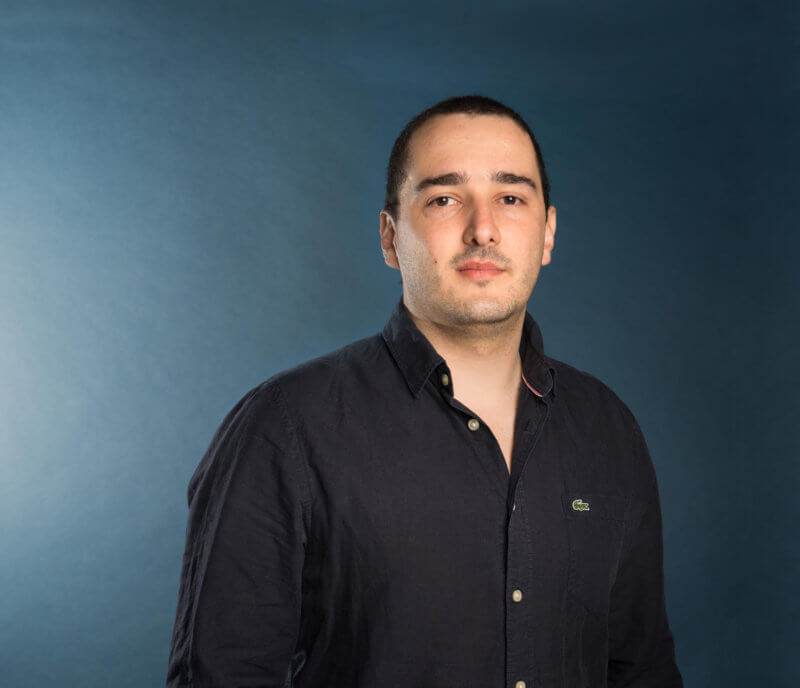 Andres Villegas Ceballos, ingénieur en génie aérospatial
Andres | "It was a dream to come to Montréal, because it's one of just three cities in the world where you can build an airplane from scratch."
Andres has a reason to be proud. As technical project manager in Montréal, he works for a consulting firm serving prestigious aerospace clients such as Bombardier and Pratt & Whitney. And that is exactly what he was hoping for when he left Columbia, where opportunities for a person with his profile were scarce.
"It was a dream to come to Montréal, because it's one of just three cities in the world where you can build an airplane from scratch," he admits.
A road paved with discovery, resourcefulness and tenacity
Determined to try his chances, the young man set off first for an exploratory stay in the city. His goal at the time was "to see whether I liked it and also study French for six months," he recalls.
That unforgettable experience marked a turning point in his life. "The minute I got back home in 2019, I started my immigration process to Québec and I applied to the Master's in Aerospace Engineering program at the École de technologie supérieure."
Once accepted into the program, Andres came back to Montréal to take his courses and got his first internship at a major airplane engine manufacturer. However,  he knew that he would have to have his experience and Bachelor's of Aeronautics Engineering from Columbia recognized in order to work as an engineer in Québec and advance in his profession.
"I knew there was a process [with the Ordre des ingénieurs], but I didn't know how important and valued it was here," he explains. "As I was doing my research, I found out online that Microcrédit Montréal had this loan program for applying to the Ordre."
Andres quickly obtained financing through Microcrédit Montréal and is still astonished at the support he received. "I gained access to resources for immigrants more easily," he adds.
While awaiting permanent residency, Andres is counting on his future engineering credentials to access even better employment opportunities, especially in government projects. And perhaps to become an independent consultant in this field that inspires him so much.
"Without Microcrédit Montréal, it would have been more difficult for me to join the Ordre des ingénieurs du Québec," he concludes. "For me, the process is almost finished and I will soon have my title and my licence. The loan allowed me to jump forward a whole year in my career."
Do you, like Andres, want to take advantage of Microcrédit Montréal's financial assistance to have your international experience and diploma recognized?