An architect from Lebanon, Farid Saliba now lives and works in Centre-du-Québec. Despite the long process of having his diploma and experience recognized, nothing has dampened his professional aspirations and his determination to offer his family the best.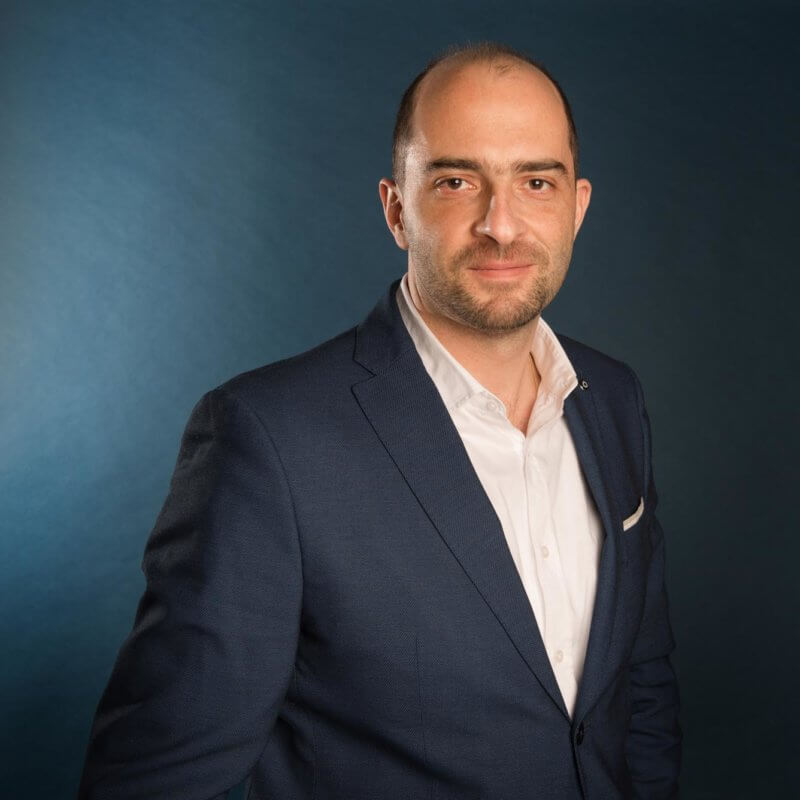 Farid | "My goal is to open my own architecture firm in Québec to pursue my plans"
Having settled in Drummondville with his family a year ago, Farid Saliba has found the stability he was looking for when he left Lebanon.
"It's the ideal place for my family," he says. "Immigrating was something we chose primarily for the children, so they could have a better future."
Validating his experience
To live this new life, Farid had to leave behind his office, Archaotic, where he carried out both residential and commercial projects. Regardless, he is very determined to build a new company in his adopted country.
"I am working as an architectural candidate in an office in Saint-Christophe d'Arthabaska, near Victoriaville. I know that when I'm a member of the Ordre des architectes, I will have more opportunities. My goal is to open my own architecture firm here in Québec, to pursue my plans," he explains.
To regain his title, Farid began the process with the Ordre to obtain a diploma equivalency. "First I took my Lebanese diploma to Regulatory Organizations of Architecture in Canada (ROAC) and they told me I was eligible. I had to make a payment and they told me that if I wanted to continue the process, I could get a loan from Microcrédit Montréal," he recalls.
It was a welcome helping hand for the newcomer. "When you come from another country, there are so many expenses: rent, daily life… This loan provided the support I needed to start from zero!"
Farid feels lucky to have encountered Microcrédit Montréal for far more than the financial help. "The team is really welcoming, and their support is fast and effective. I really felt that we were working together toward the same goal, especially when they coordinated my file with the Caisse Desjardins."
Today, the end of the process is in sight, which makes Farid feel optimistic about the rest of the integration process.
"I still have to present the professional projects I did in Lebanon and Canada to get my BEFA certificate (Broadly Experienced Foreign Architect) and give it to the Ordre as quickly as possible. I think that everything is going to turn out well for my family and me. And I'm working hard toward that!"
Like Farid, do you wish to have access to loan and support from Microcrédit Montréal to get your credentials recognized faster and work in your field in Québec?